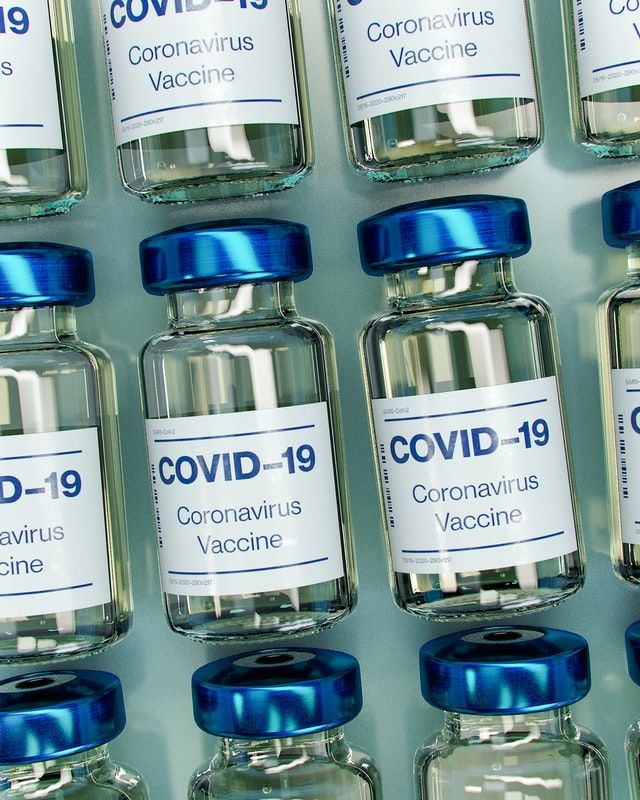 Recap and Info on New "Updated Boosters" From Moderna and Pfizer

On September 1, 2022, the Center for Disease Control (CDC) recommended the first updated COVID-19 booster. 
The Updated Booster 
The new booster was announced at the beginning of September by the director of the CDC, Rochelle Walensky. This new booster is different from the past booster shots, as it is a bivalent formulation of the vaccine. This means it contains both the original spike protein for the original COVID-19 strain and the secondary spike protein for the more recent omicron subvariants. 
This updated form of the vaccine contains two messenger RNA (mRNA) components of the coronavirus spike proteins, which are supposed to be more protective against the BA.4 and BA.5 strains. These strains are thought to be two of the most contagious strains. As such, this booster shot is different from the original monovalent shot options. 
Who Should Get the Booster? 
The most recent shot is recommended for people 12 years and older. Both Pfizer and Moderna are making the bivalent vaccine boosters. The Pfizer vaccine is recommended for anyone aged 12 years and older, whereas the Moderna vaccine is recommended for anyone 18 years and older. 
It is recommended that the booster is administered at least two months after the completion of an initial series of vaccines or at least two months after an individual's most recent booster. It is best to opt for the same vaccine manufacturer as past vaccines, if possible. 
For example, sticking with a Pfizer booster is typically recommended if you initially got Pfizer vaccines. If you have an active COVID infection, it is not recommended that you get the vaccine or boosters until symptoms have resolved and you are no longer isolated. It is also typically recommended to wait at least three months from the date that COVID symptoms presented to get another vaccine. 
For children ages 6 months through 4 years, it is recommended to get the initial primary series vaccine doses. For children ages 5-11, it is recommended that they get the original primary series in addition to a monovalent booster. For people 12 years of age and older, it is recommended that they get the primary series in addition to one updated bivalent booster. This includes people who have gotten previous monovalent boosters. 
People are considered to be "up to date" by the CDC if they have gotten their primary series vaccines in addition to the most recent booster dose based on their age. 
Why Should You Get the Booster? 
Healthcare providers who recommend getting the booster shots advise doing so because the protection from COVID-19 begins to reduce over time. It is especially recommended for individuals who may have compromised immune systems, and who may be more at risk of severe complications if they become ill with COVID. 
In addition, reports show that community spread remains fairly high, and COVID-19 still remains one of the leading causes of death according to the National Institutes of Health. It is estimated that boosters would prevent around 12-15% of these deaths from occurring over nine months. Ultimately, because spread and sickness remain high, it is recommended to remain up to date and just as vigilant with vaccines as possible. 
Where Can I Get the Booster? 
A convenient and easy resource to find vaccine availability near you is vaccines.gov. You can search for locations near you that are administering the vaccine, and what types they are offering. If you are unable to find the vaccine near you, it is recommended to contact your local healthcare practitioner. Typically, most pharmacies offer the booster, and it is fairly accessible for most. 
Public Health Communications Collaborative (PHCC) Toolkit 
The PHCC offers an updated toolkit for an easy-to-access resource surrounding booster information, messaging, and outreach tools. It is a good resource for learning more about the COVID-19 boosters, what they encompass, who should get them, and when people should get them. It also offers easy, downloadable graphics that you can share with others as a helpful resource. 
Ultimately, with the ever-evolving vaccine and strains of COVID that will continue to arise, this is likely not the first that we will see surrounding bivalent vaccine options. If you have further questions, it is always recommended to consult your local healthcare practitioner. 
References: 
https://www.utmb.edu/covid-19/article/top-updates/2022/09/12/new-bivalent-covid-19-vaccine 
https://www.mayoclinic.org/coronavirus-covid-19/vaccine-boosters 
https://covid19.nih.gov/covid-19-topics/covid-19-vaccines 
https://www.cdc.gov/coronavirus/2019-ncov/vaccines/stay-up-to-date.html?s_cid=11705:who%20is%20eligible%20for%20covid%20booster:sem.ga:p:RG:GM:gen:PTN:FY22 
https://publichealthcollaborative.org/resources/resource-covid-19-booster-dose-messaging-and-outreach-tools/ 
Research and materials for this article were compiled, written, and distributed on behalf of the National Public Health Information Coalition. The views and opinions expressed in this blog are those of the various authors and do not necessarily reflect the official policy or position of the National Public Health Information Coalition or its members.