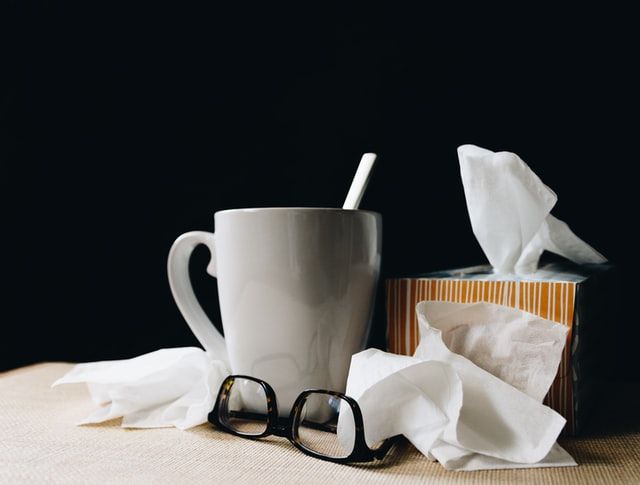 Looking Ahead—What to Expect This Flu Season

Anyone who has come down with the flu and has also been vaccinated against it knows that each flu season is different. Experts consider several factors when predicting the prevalence and potential danger of the upcoming flu season, which usually takes place between October and April. 
The flu outlook for this coming fall and winter has been impacted by the prevalence of COVID-19 during the last two years. Also, experts have not overlooked the potential spread of swine flu. Getting a flu shot and staying updated on COVID boosters can help you and your family stay protected against infection or severe illness from both viruses. 
Flu Outlook for the United States 
Infectious disease experts often look to previous flu outbreaks in the Southern Hemisphere to determine what is in store for the United States. In Australia and New Zealand, the period between April and October typically sees the highest number of flu cases. This year in Australia, flu rates were three times higher than average, and numbers of flu-like illnesses in New Zealand have surpassed those of the past two years. Furthermore, the flu came earlier than usual in these two countries. 
The anticipated flu season also means possible exposure to swine flu, type A influenza occurring in pigs. Like human flu viruses, it has different strains. In August of this year, five cases of swine flu variants appeared in humans in Ohio, Oregon, and West Virginia. The Centers for Disease Control and Prevention (CDC) confirms that four of the five instances are tied to exposure to pigs or agricultural fairs. None of these cases has resulted in hospitalization or death. 
Despite the relatively low number of instances of swine flu, experts recommend that doctors test for this virus year-round. You might also get tested if you develop flu-like symptoms outside of the typical flu season. If possible, you should avoid exposure to swine or agricultural settings if you are more susceptible to influenza infection or flu-related complications. 
The Flu and COVID-19 
During the previous two years in the United States, one unintended outcome of the COVID-19 pandemic was the significant decrease in flu infections. Heightened safety precautions and mask mandates in many locations and social settings helped keep the spread of flu at historical lows. 
However, as people resume pre-pandemic activities like putting aside their masks, returning to school, and attending large gatherings, flu cases are likely to rise. The anticipated uptick may also be due to most people's temporarily reduced immunity to the virus. 
If you're feeling sick, you might wonder whether you have the flu or COVID-19. Both illnesses are viral infections, and they can present similar symptoms: 
Breathing difficulties

 

Coughing

 

Diarrhea, especially in children

 

Fatigue and weakness

 
Fever and chills

 

Headache

 

Nasal congestion

 

Sore throat

 

Vomiting

 
Although sufferers of both illnesses can experience a loss or decrease in smell or taste, this change typically occurs more often with COVID. 
Despite the similarities, there are notable differences between the flu and COVID-19. According to the CDC, COVID can spread much more quickly than the flu, and it can cause more serious illnesses in some patients. However, it can take longer for COVID symptoms to emerge compared to the flu, and it typically requires a more extended recovery period. 
Additionally, the current COVID infections continue to strain hospitals and healthcare services and the circulation of these dual respiratory illnesses can leave many people more susceptible to other diseases and the severe effects of chronic conditions like asthma. 
The Importance of Vaccinations 
If you come down with symptoms that feel like the flu, it is best not to leave your outlook to chance. Getting tested can help you determine what kind of viral infection you have, giving you a better chance of effective treatment and recovery. 
Preparing for this year's flu season can include getting a flu shot. The CDC reports that only 45% of people in the United States got vaccinated against influenza last year. Shots for pregnant individuals, children, and people in at-risk groups have decreased since last year. 
Scheduling your annual flu shot can serve as a reminder to update your COVID booster as well. Research confirms that getting the two shots at the same time does not decrease either vaccine's efficacy. Most doctors' offices, clinics, and pharmacies carry both vaccinations. 
According to the CDC, most individuals can get the best protection against the flu by receiving a shot from September through late October. The CDC has changed its minimum age recommendation for getting the vaccine from two years to six months for the Flucelvax Quadrivalent (ccIIV4). One of three vaccines is safe for people aged 65 and over: 
Fluzone High-Dose Quadrivalent

 

Fluad Quadrivalent adjuvanted

 
Flublock Quadrivalent recombinant

 
People ages 2-49 might prefer a nasal mist vaccine to an injection. However, the nasal vaccine is not recommended for pregnant people, asthmatics under four, or children taking aspirin. Talk to your doctor if you are unsure about which vaccine to get. Remember that a flu vaccination takes about two weeks to be effective, which means you can still get sick within a few days of getting inoculated. 
Research and materials for this article were compiled, written, and distributed on behalf of the National Public Health Information Coalition. The views and opinions expressed in this blog are those of the various authors and do not necessarily reflect the official policy or position of the National Public Health Information Coalition or its members. 
References 
https://www.cdc.gov/flu/about/season/flu-season.htm 
https://www.cnn.com/2022/09/06/health/flu-covid-winter-us/index.html 
https://www.cdc.gov/flu/swineflu/index.htm 
https://emergency.cdc.gov/han/2022/han00473.asp 
https://www.cdc.gov/flu/symptoms/flu-vs-covid19.htm 
https://www.cnn.com/2022/09/12/health/covid-booster-flu-shot-timing-explained-wellness/index.html 
https://www.rutgers.edu/news/why-flu-vaccine-more-important-ever-year