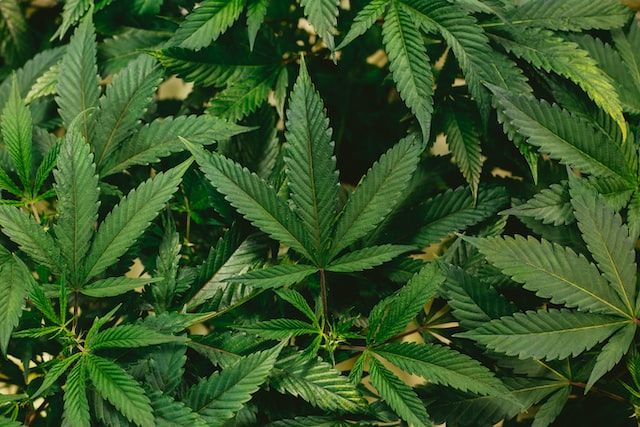 Marijuana Classification: The Stakes are "High"
On October 6, 2022, President Joe Biden pardoned all people convicted previously of federal offenses of simple marijuana possession. He encouraged state governors to do the same. 
Skeptical about whether marijuana should continue to be categorized as a Schedule I drug, the President asked the Secretary of Health and Human Services and the Attorney General to review the classification of marijuana. The Biden administration has not yet decided whether it plans on removing marijuana from the drug schedule entirely (de-scheduling) or placing it on a less-restrictive tier (rescheduling). 
Schedule I drugs have "no currently accepted medical use and a high potential for abuse." LSD, ecstasy, and heroin are examples of Schedule I drugs. 
"The current classification of cannabis as a Schedule I drug doesn't make sense. … It does have medicinal properties and a pretty low potential of abuse," said Carrie Cuttler, Ph.D., an assistant professor of psychology at Washington State University and a researcher involved with the University's Center for Cannabis Policy, Research, and Outreach. 
Let's explore the rationale for removing marijuana as a Schedule I drug and the pros/cons of rescheduling or de-scheduling it. 
The Rationale to Remove Marijuana as a Schedule I Drug 
Roadblocks to Biomedical Research 
Lorraine Collins, Ph.D., a professor and associate dean for research at the University of Buffalo's School of Public Health and Health Professions, noted that to conduct research with marijuana, you must go thru three levels of federal review and approvals before you can begin your studies, which delays the start of the project. This delay is significant since many of the studies are designed to be completed in one to three years.
Research laboratories working with marijuana are subject to inspections from the Drug Enforcement Agency. 
Researchers can't study commonly used marijuana products because the THC potency-- the chemical responsible for most of marijuana's psychological effects--allowed in research settings is much lower than what is in the public domain. 
For example, researchers may be limited to doing a study using cannabis/marijuana with a 13% THC content, while consumers may be buying products with a 50% or higher THC content. As such, in states where marijuana is not legal, it limits research that can be done, such as the effects marijuana has on driving. 
Less Harmful than Other More Dangerous Uncontrolled Substances 
Nicotine and alcohol, which are arguably more dangerous than marijuana, are not scheduled under any classification. 
For example, lung cancer is by far the leading cause of cancer death, making up almost 25% of all cancer deaths. Each year, more people die of lung cancer than of colon, breast, and prostate cancers combined. 
Every day, 29 people in the United States die in motor vehicle crashes that involve an alcohol-impaired driver. This is one death every 50 minutes. The annual cost of alcohol-related crashes totals more than $44 billion. 
As for marijuana, the figures used to calculate marijuana-related motor vehicle deaths don't specify how much THC drivers had in their systems. Some drivers may have been actively "high," while others may not have consumed the drug for hours or days. 
In addition, people with THC in their systems are sometimes also under the influence of alcohol or other substances. In the aftermath of a deadly accident, no one can say for sure which substance(s) contributed to the fatal results. Just as importantly, investigators who find evidence of alcohol intoxication may never even consider marijuana/cannabis as a contributing factor. 
For these and other reasons, no one truly knows how many people die in motor vehicle accidents caused by marijuana use. However, current evidence clearly shows that people who use this drug increase their chances of getting into serious accidents. 
Everybody's Doing It 
According to the Reason Foundation, 18 states have now legalized the adult use of marijuana, and 36 states have laws allowing medical marijuana use. 
Polls show that nearly seven in 10 Americans favor legalizing adult use of marijuana, and 90 percent favor medical use. 
De-scheduling vs. Rescheduling or Both 
De-scheduling 
De-scheduling marijuana would grant researchers access to marijuana products that people are using and would allow researchers to study the effects of different products on the brain. 
For example, this could help answer questions about whether certain strains are useful for treating nausea, pain, anxiety, or other conditions and the long-term impacts of marijuana use. 
Rescheduling 
According to the Reason Foundation, a weaker alternative, known as rescheduling, would regulate marijuana as a prescription-controlled substance like opiates but fails to reconcile existing state laws for both medical and adult use. 
Both 
Rosalie Liccardo Pacula, Ph.D., a senior fellow at the USC Leonard D. Schaeffer Center for Health Policy and Economics, suggests there may be a middle ground for how marijuana is classified that could be good for medical exploration and individual choice," she said. 
One option is to "significantly" lower the cannabis plant or de-schedule it entirely. At the same time, certain higher-potency cannabis/marijuana extracts would remain on the schedule but at a lower level than Schedule I. 
This would allow the sale of cannabis products that are de-scheduled but keep the higher-potency products on the schedule but at a lower tier. These products would be available through a doctor's prescription only. 
Summary 
Clearly, there's room for a lot of deliberation about this topic as there are compelling pros and cons for each. Such deliberation is likely to take years given that, according to the Washington Post, Biden's directive on marijuana faces a Catch-22. This Catch-22 means there's a need to review the scientific evidence to determine the appropriate classification. However, due to its current classification, there's little evidence available to consider. As stated in the Washington Post, the prospect is sure to ignite a flurry of lobbying and a renewed push in Congress to decriminalize the drug at the federal level. 
Research and materials for this article were compiled, written, and distributed on behalf of the National Public Health Information Coalition. The views and opinions expressed in this blog are those of the various authors and do not necessarily reflect the official policy or position of the National Public Health Information Coalition or its members. 
References: 
https://www.cnbc.com/amp/2022/10/06/biden-to-pardon-all-prior-federal-offenses-of-simple-marijuana-possession-.html 
https://www.dea.gov/drug-information/drug-scheduling#:~:text=Schedule%20I%20drugs%2C%20substances%2C%20or,)%2C%20methaqualone%2C%20and%20peyote 
https://www.cancer.org/cancer/lung-cancer/about/key-statistics.html 
https://www.cdc.gov/transportationsafety/impaireddriving/impaired-drvfactsheet.html 
https://www.transformationstreatment.center/resources/drug-overdose/how-many-people-have-died-from-marijuana/ 
https://reason.org/commentary/even-as-more-states-legalize-marijuana-its-vital-for-the-federal-government-to-deschedule-it/ 
https://www.healthline.com/health-news/what-happens-if-marijuana-is-no-longer-classified-as-schedule-1-drug#Descheduling-cannabis/marijuana-could-speed-up-research 
https://www.washingtonpost.com/politics/2022/10/10/biden-directive-marijuana-faces-catch-22/