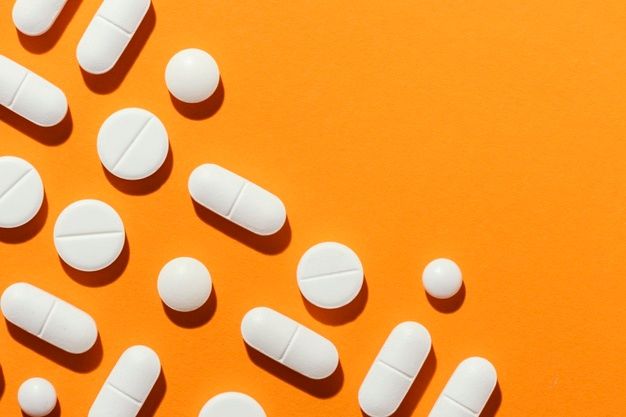 New Opioid Is Stronger Than Fentanyl
Opioid overdose is the leading cause of injury-related death in the U.S. Synthetic opioid abuse has devastated individuals and families in virtually every community nationwide. 
Nitazenes, aka "Frankenstein opioids," are increasing in numbers and intensifying an already dangerous public health crisis. Up to 40 times as strong as fentanyl, nitazenes can be deadly. An understanding of the origins and effects of nitazenes can help public health experts address and increase awareness of this growing problem. 
What Is Nitazene, and What Does It Look Like? 
Nitazene is a highly potent type of synthetic opioid typically bought and sold on the street. A Swiss chemical company first developed nitazenes in the 1950s as an alternative to morphine, another type of opioid. However, nitazenes never made it to market because they posed too many medical risks. 
Nitazenes first appeared in the U.S. in 2019. The U.S. Drug Enforcement Agency (DEA) reported a surge of cases of nitazene mixed with fentanyl in June 2022. Most nitazenes seen on the street in the U.S. have been traced back to unregulated labs in China, where the drug is relatively inexpensive to produce. 
Nitazenes exist as a brown, off-white, or yellow powder often mixed with other drugs like heroin and fentanyl. They might be pressed into pills and labeled as prescription drugs like oxycodone. Some nitazenes also exist as liquids.
Other opioids like heroin or fentanyl can contain nitazene, making them less expensive but more dangerous. To put this in context, nitazenes are about 40 times as strong as fentanyl, which is 50 times more potent than heroin. Unfortunately, it is virtually impossible to tell if a drug contains nitazenes. Also, many drug screening tests are not designed to detect this opioid. 
Nitazenes are Schedule I controlled substances, meaning there is no approved use of them in the U.S. They currently exist in many forms and aka: 
Isotonitazene

Metonitazene

 

Butonitazene

 

Clonitazene

 

Etonitazene

 

Metodesnitazene

Protonitazene

 
While isotonitazene is more powerful than fentanyl, metonitazene has roughly the same potency. Someone who buys illegal drugs like heroin could get nitazene without their knowledge. 
Nitazenes and the Opioid Crisis 
The influx of street nitazenes exposes many people to the risk of opioid overdose, causing a person to lose consciousness and stop breathing. Some overdoses can lead to death, even with emergency care. 
Some states have seen a surge of nitazene overdoses in recent years. In a study of nitazene-related deaths in Tennessee, the Centers for Disease Control and Prevention (CDC) found that isotonitazene was the most prevalent cause of nitazene-related fatalities in 2020. In 2021, most of these deaths were attributed to metonitazene. The CDC's report shows a four-fold increase in nitazene-related deaths in Tennessee between 2019-2021. 
Ohio has also been affected by the uptick in nitazene overdoses. In April 2022, the state's Attorney General warned citizens about the increased prevalence of the drug and the rise in overdoses and deaths. 
Fighting Overdoses and Illegal Nitazene Use 
Doctors and other providers caring for people who use opioids need to counsel their patients on the risks of abuse and overdose. They also need to strongly discourage patients from buying or taking any drugs without a prescription or knowledge of their ingredients. 
Anyone at risk of witnessing or experiencing an opioid overdose can learn about the benefits of Narcan, or Naloxone. Narcan is a nasal spray that provides an on-the-spot intervention that reverses the effects of a suspected overdose. The drug will not cause any harm if the person receiving Narcan is not suffering an overdose. Anyone who can help someone at risk of overdosing might consider keeping Narcan on hand. 
There is currently no federal order authorizing or controlling access to Narcan and other forms of Naxolone. However, some states have Standing Orders authorizing access to life-saving medication. Some states allow pharmacies to dispense Narcan without a prescription to third parties, people who are in a position to help someone who suffers an overdose. SAFE Project provides links to access rules and eligibility requirements for each state. 
In some overdose instances, one spray of Narcan may work. Because nitazene is typically more potent than fentanyl, up to four doses might be necessary. As with any suspected overdose, it is crucial to call 911 immediately so that the patient can get emergency medical care. 
There is help for people struggling with substance use disorder (SUD). The Substance Abuse and Mental Health Services Administration (SAMHSA) offers a National Helpline at 1-800-662-4357. The SAMHSA hotline can also direct you to local resources. 
Research and materials for this article were compiled, written, and distributed on behalf of the National Public Health Information Coalition. The views and opinions expressed in this blog are those of the various authors and do not necessarily reflect the official policy or position of the National Public Health Information Coalition or its members. 
References 
https://www.cdc.gov/drugoverdose/epidemic/index.html 
https://www.newsnationnow.com/health/opioid-40x-stronger-than-fentanyl-rising-in-cities-across-us/ 
https://www.deadiversion.usdoj.gov/drugcheminfo/benzimidazole-opioids.pdf 
https://cdn.who.int/media/docs/default-source/controlled-substances/45th-ecdd/protonitazenedraft.pdf?sfvrsn=dfb007b31 
https://www.mayoclinic.org/drugs-supplements/morphine-oral-route/description/drg-20074216 
https://www.dea.gov/stories/2022/2022-06/2022-06-01/new-dangerous-synthetic-opioid-dc-emerging-tri-state-area 
https://medlineplus.gov/druginfo/meds/a682132.html 
https://www.nbcnews.com/health/health-news/two-powerful-drugs-are-making-way-illicit-drug-supply-rcna47674 
https://www.dea.gov/drug-information/drug-scheduling 
https://www.cdc.gov/mmwr/volumes/71/wr/mm7137a5.htm 
https://www.ohioattorneygeneral.gov/Media/News-Releases/April-2022/Warning-Issued-for-Emerging-Synthetic-Opioid-in-Oh?email=43d784631a7190909e3d88c515c669013bb55cda&emaila=5129da2a0d40efe90a5b313b3c319795&emailb=a027addf97201237c704bfeba40852b1465a64231c2d642e855b91ebdf807a5b&utmsource=Sailthru&utmmedium=email&utmcampaign=04.22.22%20EM%20The%20Hill%20-%20Health%20Care&utmterm=Health%20Care 
https://www.safeproject.us/naloxone/awareness-project/state-rules/ 
https://www.samhsa.gov/find-help/national-helpline