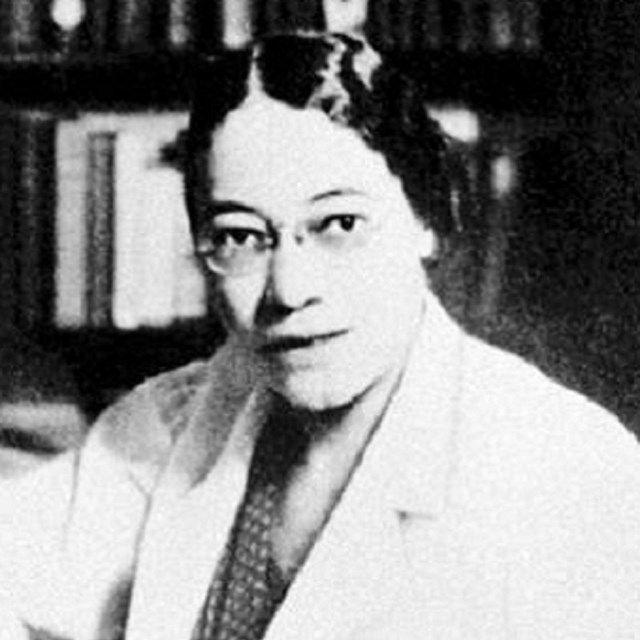 International Women's Day and Women's History Month: Celebrating the Past and Focusing on Today
Women's contributions have been incremental in shaping our medical and public health journey. To celebrate Women's History Month and International Women's Day on March 9, we can pay tribute to the women who have changed the face of medical science and healthcare. We can also use these observances to highlight today's pressing issues affecting women's health and well-being. 
Women's Achievements in Medicine and Public Health 
During Women's History Month, it is fitting to celebrate the significant achievements of women who sparked advancements in physical, social, and emotional health. Here are some of the most noteworthy women who have helped improve the quality of our lives. 
Elizabeth Blackwell, M.D. 
Born in 1821, Dr. Elizabeth Blackwell made history by being the first woman in the U.S. to earn a medical degree. Her work helped pave the way for more women's participation in the medical field. Later in her life, Dr. Blackwell opened a medical college for women. 
Rosalind Franklin, Ph.D. 
Although history did not acknowledge her contributions until after her death, Dr. Rosalind Franklin was instrumental in discovering the DNA double helix. She used X-ray diffraction imagery to map out DNA's structure. 
Mattiedna Johnson, R.N. 
Born in 1918, Mattiedna Johnson was a nurse and lab technician. While investigating the nature and application of molds, Johnson discovered a mold strain that would eventually become Terramycin, the first cure for scarlet fever. Unfortunately, Johnson did not get credit for her discovery at the time. 
Henrietta Lacks 
Henrietta Lacks had cells removed from her cervix during a wellness screen, which were replicated and used without her consent. However, Lacks' cells became known as the origin of the famous HeLa cell line, which has played a role in polio eradication, cancer and AIDS research, and other significant medical advancements. 
Susan La Flesche Picotte, M.D. 
Dr. Susan La Flesche Picotte was a member of the Omaha nation and the first Native American woman to earn a medical degree. She fought for public health reform, especially in treating and preventing tuberculosis, which had no cure during her lifetime. Dr. Picotte drew some of her inspiration when, as a girl, she witnessed a white doctor refuse to care for a sick Native American woman. 
Helen Rodríguez Trías, M.D. 
Dr. Helen Rodríguez Trías was a pediatrician, activist, and educator who became the first Latina president of the American Public Health Association. She advocated for the rights of women and the poor. She fought against forced sterilization and advocated for abortion rights. She also increased awareness of the plight of inner-city women and children battling HIV and AIDS. 
Margaret Sanger 
Margaret Sanger opened the first birth control clinic in 1916, which was illegal at the time. After unsuccessful attempts to open additional clinics, Sanger established the American Birth Control League in 1921, eventually leading to Planned Parenthood's founding. 
Jane Sharp 
In 1671, Jane Sharp produced the first known textbook on midwifery titled, The Midwives Book: or the Whole Art of Midwifry Discovered. Sharp's book provides detailed instructions on childbirth, breastfeeding, and other aspects of childcare. 
Françoise Barré-Sinoussi, Ph.D. 
Dr. Françoise Barré-Sinoussi won the Nobel Price with Luc Montagnier for identifying HIV as the cause of AIDS. This discovery was pivotal in improving treatments for HIV/AIDS. 
Flossie Wong-Staal, Ph.D. 
Another influential HIV researcher, Dr. Flossie Wong-Staal, led the team that mapped the HIV genome, and she was the first scientist to clone the virus. Her work contributed to the current understanding that HIV causes AIDS. 
Current Health Issues Affecting Women Today 
As we continue to empower women in making informed health decisions, International Women's Day, March 8, reminds us to reflect on the pressing issues affecting the state of women's health and well-being: 
Cardiovascular Health 
We have a greater understanding today than in previous years about the prevalence of cardiovascular disease in women. This condition is the leading cause of death among women, causing one in three fatalities each year. Most women can reduce their risk of cardiovascular disease with healthy lifestyle choices. They can also learn the warning signs of a heart attack among women: 
Pain or discomfort in one or both arms and the jaw, neck, back, or stomach

 

Shortness of breath

 
Uncomfortable pressure or pain in the center of the chest

 

Nausea, lightheadedness, or breaking out in a sweat

 
Reproductive Health 
Providing education about reproductive health and access to contraception and abortion services is crucial to the health of women and girls globally. About one-third of health issues among women aged 15-44 involve sexual and reproductive problems. Women can reduce their risk of certain diseases like cervical cancer by getting routine preventive care that is age appropriate. 
Maternal Health 
Although the last century has seen drastic improvements in the health of pregnant people, mortality rates are still high in some countries, including the U.S. About 287,000 women died during or after pregnancy or childbirth in 2020. With adequate family planning and prenatal healthcare, most of these fatalities did not have to occur. 
Mental Health 
Many women with mental health problems have challenges in obtaining proper care because of the lack of physical symptoms. Some issues are unique to women, who are often more susceptible to depression and anxiety than men. Removing the stigma associated with mental illness can help women gain access to the care and support they need. 
Aging 
As women get older, they typically have fewer retirement benefits and less access to healthcare than men. These factors put them at greater risk for poverty, abuse, and aging-related conditions like dementia. Women can do several things to promote healthy aging: 
Get regular preventive care and age-appropriate screenings

 

Maintain healthy dietary and exercise habits

 

Stay updated on vaccinations

 

Exercise the brain

 

Maintain social connections

 
Research and materials for this article were compiled, written, and distributed on behalf of the National Public Health Information Coalition. The views and opinions expressed in this blog are those of the various authors and do not necessarily reflect the official policy or position of the National Public Health Information Coalition or its members. 
References 
https://womenshistorymonth.gov 
https://www.womenshistory.org/education-resources/biographies/elizabeth-blackwell 
https://profiles.nlm.nih.gov/spotlight/kr/feature/biographical-overview 
https://nam.edu/womens-history-month/ 
https://www.hopkinsmedicine.org/henriettalacks/ 
https://cfmedicine.nlm.nih.gov/physicians/biography_253.html 
https://cfmedicine.nlm.nih.gov/physicians/biography_273.html 
https://www.history.com/topics/womens-history/womens-history-us-timeline 
https://earlymodernstudiesjournal.org/review_articles/swaddling-england-jane-sharps-midwives-book-shaped-body-early-modern-reproductive-tradition/ 
https://www.nobelprize.org/prizes/medicine/2008/barre-sinoussi/facts/ 
https://ccr.cancer.gov/news/article/in-memoriam-flossie-wong-staal-phd 
https://www.un.org/en/observances/womens-day 
https://www.goredforwomen.org/en/about-heart-disease-in-women/facts 
https://www.goredforwomen.org/en/about-heart-disease-in-women/signs-and-symptoms-in-women 
https://www.who.int/news-room/commentaries/detail/ten-top-issues-for-women%27s-health 
https://medlineplus.gov/womenshealthcheckup.html 
https://www.nimh.nih.gov/health/topics/women-and-mental-health 
https://www.healthinaging.org/tools-and-tips/tip-sheet-good-health-later-life-older-women