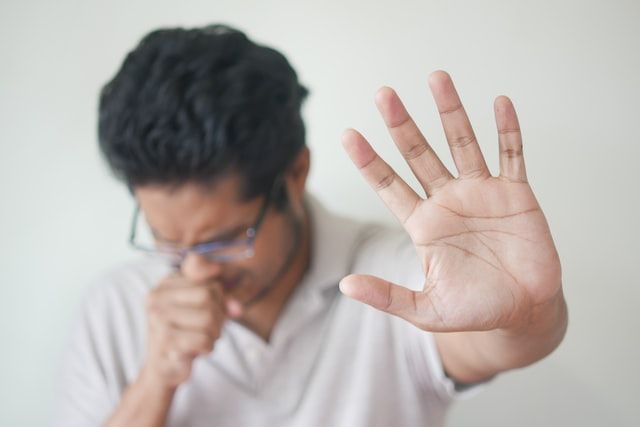 Spring Weather Effects on Allergies and World Asthma Day
Spring has sprung in most places in the U.S., a welcome change from the cold weather. However, spring can be difficult if you are among the more than 100 million people with asthma and/or allergies, especially if you have to be outside. 
Unless allergies are a common challenge for you, it can be difficult to know what to do if you suddenly find yourself sniffling, sneezing, coughing, or finding it harder to breathe. Being able to differentiate allergies from other viral infections like COVID-19 can make allergies easier to treat. Also, if you have asthma, you can take steps to breathe easier and stay healthy. 
Is It Allergies or a Viral Infection? 
Because colds, the flu, and allergies share many symptoms, you might not know how to treat them. What you do know is that you are feeling crummy. All three conditions affect the respiratory system, hindering your breathing. However, relief can be easier to achieve if you know the differences. 
Over 66 million adults and almost 14 million children suffer from nasal allergies or "hay fever" each year. With allergies, the cells in your nose and airways that fight off foreign substances are triggered by allergens like pet dander, dust, or pollen. 
The watery, itchy eyes, sneezing, and other symptoms represent your immune system's overreaction to these allergens, and they are not usually typical of cold or flu symptoms. They also tend to last about six weeks, the duration of most pollen seasons in the spring, summer, and fall. 
Unlike allergies, colds and flu derive from different viruses that attack your immune system. Both illnesses can cause: 
Congestion

 

Cough

Runny, stuffy nose

 

Sore throat

 
Cold or flu symptoms rarely last beyond two weeks. Unlike colds, the flu can also cause a fever lasting 3-4 days. Flu sufferers are also more likely to experience aches, pains, headaches, and fatigue. 
Treating Allergies 
Knowing which condition has you under the weather will make treating it much more manageable. In contrast, confusing a bout of hay fever with the common cold or flu means you are more likely to use inappropriate treatments, which can prolong or worsen your symptoms. 
The best form of treatment is prevention. To avoid those frustrating allergy symptoms, try to avoid those triggers, such as pollen, mold, pet dander, or house dust mites. Putting extra effort into maintaining a clean environment can go a long way to preventing allergy attacks. Consider talking to your doctor about getting an allergy test or receiving a referral to an allergist. 
In many cases, prevention is not always feasible or realistic, but there are ways to treat your symptoms when you can't avoid allergens. For instance, be sure to have on hand some oral antihistamines, which can help with sneezing, watering eyes, and runny nose. Decongestants can reduce nasal stuffiness. Nasal corticosteroid nasal sprays can improve nasal symptoms. In addition to treatments, be vigilant for allergy complications like middle ear infections, asthma flare-ups, or sinus infections. 
May 2 Is World Asthma Day 
The first Tuesday in May is World Asthma Day (WAD), established by the World Health Organization's Global Initiative for Asthma (GINA). GINA's mission is to encourage all countries and healthcare organizations to ensure accessibility to effective asthma medications and educate health educators and the general public about treating and controlling asthma. WAD raises awareness of asthma worldwide and the morbidity and mortality burdens it imposes, especially on low- to middle-income nations. 
Common symptoms of asthma include chest tightness, coughing, difficulty breathing, and wheezing, all signs of an asthma attack. While some episodes can be mild, others can be severe enough to cause hospitalization and death. 
Asthma attack triggers include: 
Air pollution

 

Chemical irritants

 

Cockroaches and other pests

 

Dust mites

 

Mold

 

Nitrogen dioxide

 

Pets

 

Secondhand smoke from tobacco products

 

Wood smoke

 
With proper management, people with asthma can live active, productive lives with few limits. If you suspect that you have asthma, see a doctor for a diagnosis as soon as possible. A physical exam, lung function tests, and other assessments typically aid detection. 
With a positive diagnosis, your doctor will prescribe one or more medications, depending on the severity of your asthma, age, and triggers. You may need to take a long-term drug like a corticosteroid and have on hand a quick-acting inhaler for immediate relief from symptoms. 
The U.S. Environmental Protection Agency (EPA) recommends that people living with asthma generate an asthma action plan to make management easier. 
An action plan can include: 
Instructions for taking medications

 

A list of asthma attack triggers to avoid

 

Steps to take during an asthma attack

 

Instructions on when to call a doctor or get emergency medical help

 

Emergency phone numbers and other contact information

 
If you generate an action plan, update it at least yearly. Also, talk to your doctor about creating a plan that is right for you. 
In 1984, the Asthma and Allergy Foundation of America (AAFA) declared May National Asthma and Allergy Awareness Month. Even if you do not have asthma specifically, it is always a good idea to be aware of the prevalence of allergies and educate each other about allergy-related diseases. 
Research and materials for this article were compiled, written, and distributed on behalf of the National Public Health Information Coalition. The views and opinions expressed in this blog are those of the various authors and do not necessarily reflect the official policy or position of the National Public Health Information Coalition or its members. 
References