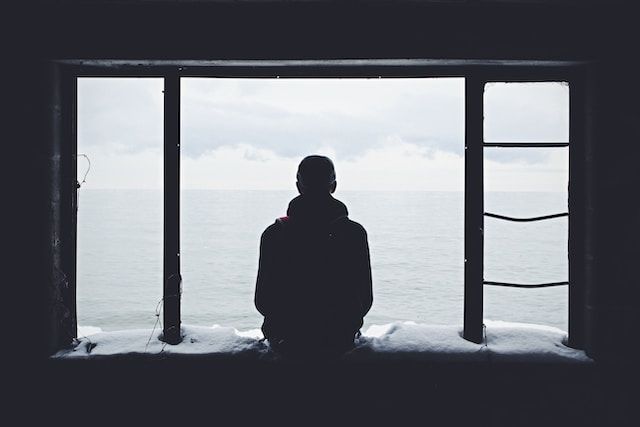 Recognizing the Epidemic of Loneliness During National Mental Health Awareness Month
Now that the COVID-19 public health emergency has been lifted, another type of public health crisis—known as loneliness—has come to the forefront of national attention. At the beginning of May, the U.S. Surgeon General, Dr. Vivek Murthy, called for action regarding the ongoing epidemic of loneliness and isolation. In his general advisory issued on May 3, 2023, he reported that even before the onset of the COVID-19 pandemic, "approximately half of U.S. adults reported experiencing measurable levels of loneliness." This loneliness can lead to an increased risk of mental health challenges, and it can increase your risk of dying from premature death, similar to smoking 15 cigarettes every day. 
May is recognized as Mental Health Month, a designation that has existed since 1949. This year's themed campaign for Mental Health Month is #MoreThanEnough which, according to the National Alliance on Mental Illness (NAMI), reinforces that everyone is "inherently worthy of life, love, and healing, regardless of their diagnosis, appearance, socioeconomic status, background or ability." 
The month of May also includes several important health holidays related to mental health, including National Postpartum Psychosis Awareness Day (May 6), National Children's Mental Health Awareness Day (May 7), Mental Health Action Day (May 19), World Meditation Day (May 21), and National Schizophrenia and Psychosis Awareness Day (May 24). 
The loneliness epidemic may be a connecting thread among sufferers of many different kinds of mental health conditions. In honor of Mental Health Month, here's what you need to know about the epidemic of loneliness and isolation and what to do. 
What Data Did the Surgeon General Share Regarding the Loneliness Epidemic? 
In his advisory, the Surgeon General called the loneliness epidemic an "underappreciated public health crisis that has harmed individual and societal health." He noted that prioritizing social connection via a public health campaign (such as those targeting tobacco use, substance abuse, and obesity) could help return individuals and communities to a healthier state. 
The surgeon general noted that the health consequences of loneliness, isolation, or lack of connection include: 
A 29% increased risk of cardiovascular disease

 

A 32% increased risk of stroke

 
A 50% increased risk of dementia

 

Greater than 60% increased risk of premature death

 
He also noted the impact of loneliness on mental health, noting that loneliness can double the risk of depression in adults. 
What Plans Are in the Works to Address the Loneliness Epidemic? 
To combat the devastating health consequences of chronic loneliness and isolation, the Surgeon General introduced a framework for using the healing effects of social connection and community. He dubbed this the inaugural "National Strategy to Advance Social Connection." 
This national strategy evaluates the current trends in loneliness and the factors that play into loneliness, such as the impacts of technology on social connection. It then highlights the individual health outcomes that loneliness can affect—such as diabetes, hypertension, and cognitive function—before laying out the effects that loneliness can have on communities as a whole. Then, it introduces six pillars to advance social connection: 
Strengthen social infrastructure in local communities

 

Enact pro-connection public policies

 

Mobilize the health sector

 

Reform digital environments

 
Deepen our knowledge

 

Cultivate a culture of connection

 
The national strategy suggests how these pillars can be implemented in every aspect of society, from federal and local governments to healthcare systems, research institutions to workplaces, and school systems. 
Tips to Protect Your Mental Health 
When it comes to protecting your mental health, self-care is fundamental. This means being intentional about creating ways to help yourself manage stress, reduce your loneliness and create balance in your life. The National Institute of Mental Health (NIMH) has the following tips on how to care for your mental health: 
Exercise regularly

 

Eat regular meals

 

Stay hydrated

 

Prioritize sleep

 

Add relaxing activities to your schedule

 
Prioritize tasks to avoid getting overwhelmed

 

Write down things you are grateful for, and try to focus on positivity.

 
The NIMH also notes that protecting your mental health is a highly individual practice, and what works for one person may not work for another. This is why having patience with yourself during the process of trial and error is essential. 
How to Increase Your Social Connection with Other Individuals 
One significant way to improve feelings of isolation and loneliness is to work to improve your social connection with others actively. At first, this may seem like "work" because it takes action and planning. However, once you have momentum in your social connectedness, you may find that reaching out to others takes less mental and psychological preparation. 
To increase your social connection, it may help to first "audit" your current state of connectedness. Take note of how many times per week you speak on the phone with a friend or loved one, how many times you communicate via text message or other social messaging platforms, and how many in-person social touchpoints you have. Then, make a goal of how you will increase these connections. You might create a shortlist of people who you want to reach out to at least once a week in various forms. Or, you may consider joining a class, volunteering, or picking up a new hobby to increase your social connectedness. 
To learn more about how to increase your social connection during Mental Health Month, check out this checklist from the NIH about strengthening social connections. 
Research and materials for this article were compiled, written, and distributed on behalf of the National Public Health Information Coalition. The views and opinions expressed in this blog are those of the various authors and do not necessarily reflect the official policy or position of the National Public Health Information Coalition or its members. 
Sources 
New Surgeon General Advisory Raises Alarm about the Devastating Impact of the Epidemic of Loneliness and Isolation in the United States.

https://www.hhs.gov/about/news/2023/05/03/new-surgeon-general-advisory-raises-alarm-about-devastating-impact-epidemic-loneliness-isolation-united-states.html#:~:text=Even%20before%20the%20onset%20of,%2C%20physical%2C%20and%20societal%20health

.

 
Mental Health Awareness Month.

https://www.nami.org/Get-Involved/Awareness-Events/Mental-Health-Awareness-Month

 
Our Epidemic of Loneliness and Isolation 2023.

https://www.hhs.gov/sites/default/files/surgeon-general-social-connection-advisory.pdf

 
Caring for your mental health.

https://www.nimh.nih.gov/health/topics/caring-for-your-mental-health