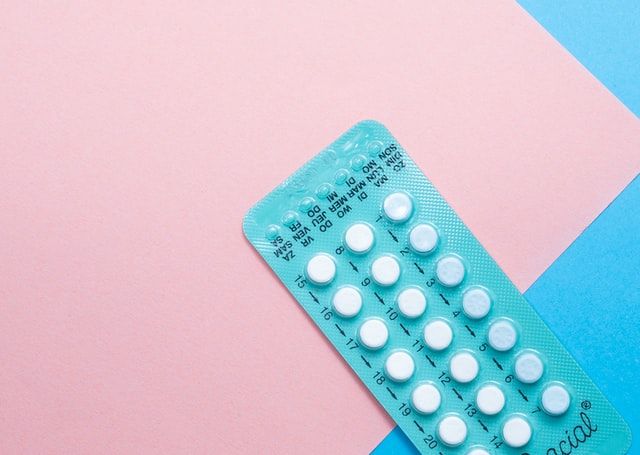 Over-the-Counter Birth Control Medication

Over-the-counter (OTC) birth control medication is available in more than 100 countries except for the United States. On July 11, 2022, a pharmaceutical company based in France called HRA Pharma asked the U.S. Food and Drug Administration (FDA) to approve an OTC birth control pill. If approved, the pill will be the first oral contraceptive available in the U.S. without requiring a prescription. 
Here's everything you need to know about OTC birth control medication and other commonly used OTC birth control methods. 
What Is OTC Birth Control Medication? 
The OTC birth control pill currently being reviewed by the FDA is called Opill. It was approved by the FDA in 1973 and is available only by prescription in the U.S. In 2014, Opill was acquired by Pfizer. 
Opill contains progestin only and is indicated for use by females to prevent pregnancy. Its modes of action include suppressing ovulation, thickening cervical mucus to prevent sperm from reaching the egg, and stopping the release of the egg from the ovary. 
Opill should be taken at the same time every day and is not to be used as an emergency contraceptive. Females who take their pill later than usual or who forget to take a pill face the risk of becoming pregnant. 
How Effective Is OTC Birth Control Medication? 
When taken correctly at the same time every day, OTC birth control medication is more than 99% effective, reports the U.K.'s National Health Service (NHS). However, the NHS adds that "typical use" of the OTC birth control medication — which involves taking the pill at a slightly different time than usual — produces a 91% efficacy rate. 
When Will OTC Birth Control Medication Be Available in the U.S.? 
Before Opill can be approved for OTC use in the U.S., HRA Pharma must provide the FDA with evidence showing its efficacy and safety as an OTC product. Evidence should show that females can adequately screen themselves to determine whether the pill is right for them and take the pill daily as intended without direction or explanation from a doctor. 
It could take several months for the FDA to make a final decision regarding making Opill an OTC birth control option. According to NPR, the FDA could take 10 months to arrive at its decision, which will be announced publicly sometime in 2023. 
What Other OTC Birth Control Methods Are Available? 
Other OTC birth control methods available in the U.S. include male and female condoms, sponges, spermicides, and emergency contraception pills. 
Male and female condoms are barrier forms of birth control that prevent sperm from traveling through the vagina and reaching an egg. The United States Agency for International Development (USAID) reports that when used to prevent pregnancy, male condoms have an efficacy rate of 87% and female condoms have an efficacy rate of 95%. 
Sponges are made of soft foam and are inserted into the vagina where they sit against the cervix to form a barrier that prevents sperm from reaching an egg. Sponges also contain spermicide that stops sperm from traveling to an egg. Spermicides are available on their own and come in the form of foams, suppositories, gels, and creams. 
Planned Parenthood reports that under realistic circumstances, the sponge is 88% effective for females who have never given birth and 76% effective for females who have given birth. It adds that spermicides are 72% effective at preventing pregnancy. 
Also known as the "morning-after pill," emergency contraception prevents the ovaries from releasing an egg. This form of OTC birth control can be used for up to five days after having unprotected sex and is 85% to 89% effective when taken during that time. 
Common Myths About Birth Control 
Some people avoid using birth control due to fear and lack of information about its safety and efficacy and how different methods work. Here are some of the most common myths about birth control, debunked. 
Myth #1: It Affects Your Fertility 
Hormonal birth control may affect your hormones, but it only does so temporarily until you stop using it. For several weeks or months after stopping hormonal birth control, your hormones will naturally rebalance and your body will regain the ability to conceive. 
Myth #2: It Causes Weight Gain 
No evidence shows that birth control pills cause you to gain a significant amount of excess weight. Studies that have linked weight gain to birth control pills show that most females gain no more than five pounds. If you are concerned about gaining a few extra pounds while using birth control pills, researchers recommend taking progestin-only pills, such as Opill, which contain a smaller amount of hormones than other pills. 
Myth #3: It Prevents STIs 
Barrier forms of birth control such as condoms can reduce your risk for sexually transmitted infections (STIs), but may not prevent them entirely. Birth control pills do not protect you from STIs. Your healthcare provider can talk to you in greater detail about effective ways to reduce your risk for STIs. 
Myth #4: Hormonal Pills Are Like Abortion 
Hormonal birth control pills are not the same as abortion. They prevent you from ovulating, so you do not get pregnant. The morning-after pill stops your ovaries from releasing an egg to prevent pregnancy. 
Talk to your healthcare provider to learn more about your options for OTC birth control and which methods may work best for you and your partner. 
Research and materials for this article were compiled, written, and distributed on behalf of the National Public Health Information Coalition. The views and opinions expressed in this blog are those of the various authors and do not necessarily reflect the official policy or position of the National Public Health Information Coalition or its members. 
References 
HRA Pharma. (2022, July 11). Perrigo's HRA Pharma submits application to FDA for first-ever OTC birth control pill. 
U.S. Food and Drug Administration. (2017, August). Opill tablets. 
National Health Service. (2021, February 2). The progestogen-only pill. 
National Public Radio. (2022, July 14). Over-the-counter birth control pills are available worldwide. The U.S. may be next. 
United States Agency International Development. (2015, April). Condom fact sheet. 
Planned Parenthood. (n.d.) How effective is the sponge? 
Planned Parenthood. (n.d.) How effective is spermicide?