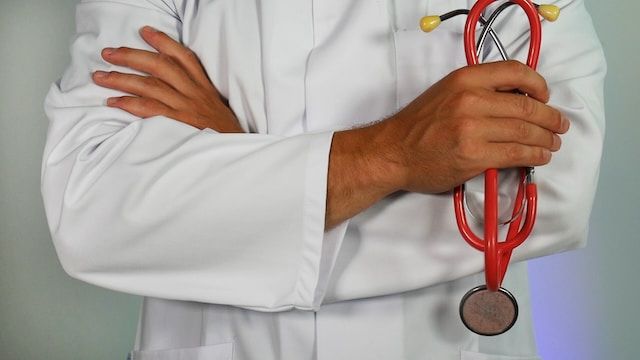 New Inflation Reduction Act and Healthcare

President Joe Biden signed the new Inflation Reduction Act of 2022 on August 16, 2022. While this Act addresses many elements, one of the most notable sections is its impact on the field of healthcare. 
This article includes NPHIC's take on how the new Inflation Reduction Act will affect the healthcare industry. 
How This Act Will Affect Healthcare 
Several notable elements surround the healthcare industry in this new Act. First, this Act aims at expanding Medicare benefits. This includes free vaccines for seniors through 2023, lowered costs of drugs, such as insulin (which many people with Diabetes require), and a lowering of the cap of out-of-pocket drug costs to around $4,000, estimated to go even lower by 2025 to around $2,000. 
The lower costs of medications for individuals on Medicare are a huge relief for many Americans, as most seniors are on prescription medication that they need daily. It is estimated that 25% of seniors on these daily prescriptions have trouble affording them. Overall, this will save seniors hundreds to thousands of dollars each year. 
The second healthcare-related element covered by this Act is that it will make insurance premiums more affordable. This Act will lower the monthly costs for individuals who have private insurance. And it is estimated that most Americans, around 14.5 million, get their healthcare from the state or federal marketplace. Due to the potential for the premiums to go up, millions of Americans were at risk of not being able to afford their coverage/healthcare costs. 
As part of this Act, the Senate passed a three-year extension of enhanced subsidies for individuals who buy their own coverage. This element will keep healthcare costs affordable for middle- to low-income families previously priced out of adequate coverage. This makes insurance more accessible to individuals with harder access, giving credits to communities in need. This has already shown promising effects, as more people have enrolled in health insurance compared to previous years. 
How This Affects Individuals on Prescription Drugs 
As stated above, a major benefit of this Act is the lowered cost of prescription drugs for many who rely on them consistently. So, how exactly does this work, and which drugs are covered? This Act allows the IRA to participate in a drug price negotiation program within the Department of Health and Human Services so that the cost of certain drugs covered under Medicare can be negotiated and, as a result, become less expensive. 
Initially, this will cover drugs under Medicare Part D, including 10 Medicare drugs that fall under this category, with efforts to increase the number of drugs covered by 2027, 2028, and also in 2029. While is no publicly available list of what drugs will be covered, it is estimated that some of the drugs covered will include those that target conditions such as blood pressure, blood sugar, blood thinners, anti-cancer, macular degeneration, osteoporosis, and inflammatory disorders. 
Many people are specifically wondering about insulin costs, as many seniors on Medicare need insulin. This Act will cap insulin at $35 per month for people on Medicare. While this does not include people with private insurance, it is a step in the right direction. The Senate tried to cap the price of insulin at $35 per month for all, including those with private insurance coverage, but it did not pass. 
As seen from the list of medical conditions delineated above, these are serious conditions, and people who take these prescription medications rely on them daily to live. The high costs of these drugs affect those who rely on these drugs, as people in the United States spend nearly three times the amount on average in healthcare costs when compared with other developed countries. This Act helps to make costs more feasible for all of these Americans. It is estimated that the lower costs of these drugs will be seen starting in 2026. 
Overall, this Act suggests several promising features for making healthcare costs more feasible and accessible for Americans around the country. Having affordable healthcare is vital for the well-being of our citizens and our country as an entity. 
Research and materials for this article were compiled, written, and distributed on behalf of the National Public Health Information Coalition. The views and opinions expressed in this blog are those of the various authors and do not necessarily reflect the official policy or position of the National Public Health Information Coalition or its members. 
References: 
https://www.democrats.senate.gov/imo/media/doc/inflation_reduction_act_one_page_summary.pdf 
https://www.pih.org/article/what-you-need-know-about-inflation-reduction-act 
https://www.pgpf.org/blog/2022/07/will-allowing-medicare-to-negotiate-prices-of-prescription-drugs-result-in-cost-savings 
https://www.cnbc.com/2022/08/09/inflation-reduction-act-aims-to-trim-insulin-costs-for-medicare-users.html