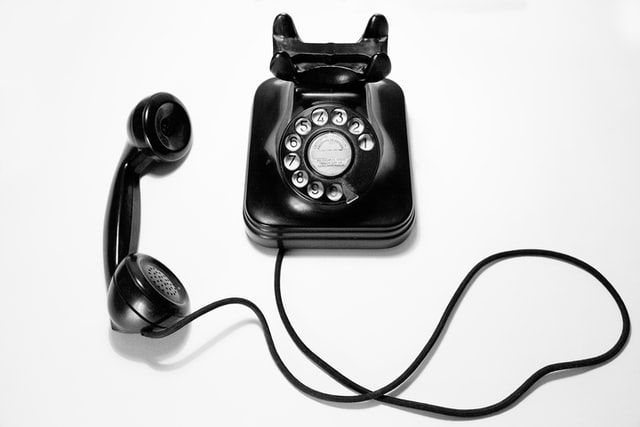 How Telehealth Has Changed Healthcare
While there has not been a lot of "positive" change throughout this COVID era, one thing that has made a huge, positive impact is the ability to now engage in healthcare services through telehealth platforms. 
Read more below to learn how telehealth has affected our healthcare system. 
Recent News 
On July 27, 2022, the House passed the Advancing Telehealth Beyond COVID-19 Act, an act that continues telehealth policies that were previously established under Medicare. It eliminates any geographical requirement for receiving telehealth services to increase a patient's access abilities. This bill also seeks to extend these services through 2024. 
While the concept of receiving telehealth services boomed during COVID-19, many people and healthcare providers alike have appreciated and acclimated to these remote services. Rather than being bound by a geographical location, telehealth services provide more flexibility for people to get the care they need from anywhere, anytime. For those concerned about their safety from viruses like COVID-19, it also provides a reliable platform for individuals not to have to think twice about reaching out for care to receive services safely. 
The Benefits of Telehealth 
Other than the convenience factor, as stated above, telehealth has several benefits. One is that healthcare practitioners, in certain instances, can provide more accurate assessments of patients as they get to see patients in their home environments. For example, a neurologist may have the ability to assess how someone navigates their home environment daily. In addition, it provides the ability for additional family members to be present, which is a helpful element for many. 
Another benefit to telehealth healthcare services is the allowance for better compliance with the frequency of follow-ups due to convenience. People are much more likely to schedule a time that works well for them and open their laptops from anywhere rather than having to consistently drive to a healthcare provider's office. To ensure quality and consistency of care, this makes it much easier for individuals to seek more frequent sessions and follow through with attending them. 
How COVID Changed the Landscape for Telehealth 
Telehealth services became much more prevalent during the COVID-19 pandemic, as we were dealing with a public health crisis surrounding the spread of a contagious virus. For many people to receive help more safely, they sought out measures through telehealth services, a solution that did not require them to be at a physical location to get medical attention. 
During the height of the pandemic, telehealth services arose out of this necessity. Now, telehealth services persist due to some of the benefits outlined above. However, many people believe that COVID-19 changed the landscape of telehealth for the rest of time, with many people shifting toward offering entirely telehealth platforms, a trend never before seen before the COVID-19 pandemic. 
According to recent surveys, around 40% of patients believe that they will continue to use telehealth services moving forward, whereas only 11% of patients felt this way before COVID-19. Additionally, 58% of healthcare providers now view telehealth services more favorably than they did before the pandemic. 
Benefits of Telehealth, Specifically for Mental Health Services 
Telehealth services for individuals seeking mental healthcare services have become widely popular. Research is showing that children who have received therapy services through telehealth adapt easily and, many times, feel more comfortable in the comfort of their homes. Young people have grown up with technology all around them and are not strangers to screens. 
For family-based mental health services, telehealth provides a more seamless option for families with varying schedules, locations, and/or dynamics. For divorced families, families that travel or live in different areas of the country, or who have busy schedules, telehealth provides an option in which everyone is at the same place, at the same time, virtually. 
For individuals struggling with their mental health, telehealth provides an easier option to access them during times when they may not feel like venturing out. 
Overall, telehealth is a booming option with no indication of slowing down. 
Research and materials for this article were compiled, written, and distributed on behalf of the National Public Health Information Coalition. The views and opinions expressed in this blog are those of the various authors and do not necessarily reflect the official policy or position of the National Public Health Information Coalition or its members. 
References: 
https://www.hopkinsmedicine.org/health/treatment-tests-and-therapies/benefits-of-telemedicine 
https://www.mckinsey.com/industries/healthcare-systems-and-services/our-insights/telehealth-a-quarter-trillion-dollar-post-covid-19-reality 
https://www.yalemedicine.org/news/telehealth-for-mental-health