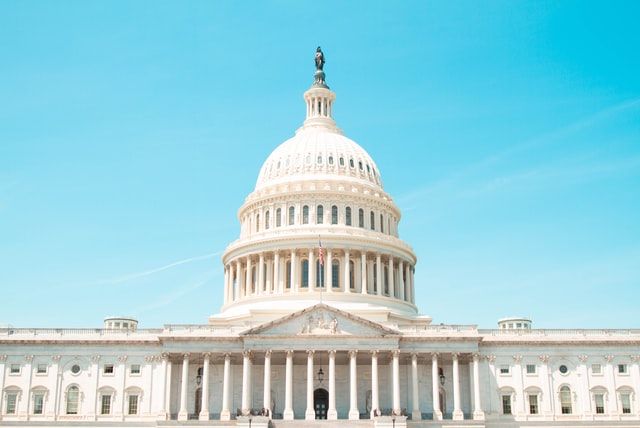 The Consolidated Appropriations Act of 2023: What It Means for Public Health
Various programs and initiatives in health care and medicine will get a much-needed "shot in the arm" as a result of the Consolidated Appropriations Act. At the end of 2022, President Biden signed the Act that includes $1.7 trillion in discretionary government spending. 
Over $800 billion of the total bill will go toward non-defense spending. A significant portion will bolster prevention initiatives, extend provisions of several public health programs, and address health disparities. 
Summary of the Consolidated Appropriations Act 
The Consolidated Appropriations Act (CAA) of 2023 became reality on December 29, 2022, with President Biden's signing. The Senate introduced the omnibus bill on December 20, 2022, which the House passed on December 23. 
The $800 billion non-defense portion reflects a $68 billion or 9.3% increase from the previous year. The funding will initiate or expand several domestic programs, including those related to public health and healthcare provision. In particular, the CAA includes several revisions that expand or affect Medicare, Medicaid, telehealth, substance abuse treatment, behavioral health, and other aspects of public health infrastructure. 
Telehealth Expansions 
The CAA extends COVID-related Medicare allowances for telehealth coverage and payment for two years through December 31, 2024. This extension allows providers to adapt to new regulations emerging that will govern telemedicine in the near future. 
The CAA expands the definition of "originating site" and "practitioner" through December 31, 2024, to make telehealth more accessible. However, patients needing prescriptions for controlled substances will still need to make in-person doctor's visits. 
Acute Hospital Care at Home 
In November 2020, the Centers for Medicare and Medicaid (CMS) established the Acute Hospital Care at Home Program to allow providers to care for patients in their homes during the COVID pandemic. The Act extends this program for two years through December 31, 2024. 
Medicare Payment 
The CAA sets in motion many payment-based policy changes to Medicare. For instance, the Act extends payments for alternative payment structures for another year, reducing the rate to 3.5% from 5%. The CAA also "sequesters" automatic reductions in federal spending on Medicare, lowering the percentages of the payment reductions. The 4% cut to Medicare that was supposed to take effect last January will be delayed. 
Mental Health and Substance Use Treatment 
Through the CAA, several programs focusing on mental health and substance use disorder will receive funding for services, including outpatient care, marriage and family therapy, and veterans' mental health. This section of the bill also allows hospitals and other facilities to offer programs that aid in physicians' mental health and suicide prevention. 
The Act also eliminates the option for non-federal government health plans to opt out of mental health parity requirements that prevent insurers from imposing more coverage limits on mental health benefits. This change affects the Mental Health Parity and Addiction Equity Act (MHPAEA), which allows for parity in coverage for mental health and other medical services. However, the MHPAEA currently permits state and local government employer plans to waive the parity requirement. 
Medicaid and CHIP Coverage 
Under the CAA, private companies carrying Medicaid will be required to publish and update their in-network provider directories regularly. The Act also extends enhanced COVID-related funding from April 1 through December 31, 2023. 
The Act will also boost investment in Medicaid and the Children's Health Insurance Program (CHIP). Extending the American Rescue Plan Act, a provision allows states to provide Medicaid or CHIP recipients 12 months of continuous coverage to children and 12 months of continuous postpartum coverage to women. 
The FDA and Clinical Trials 
The CAA requires the Food and Drug Administration (FDA) to provide guidance to advance diversity, digital technology use, and decentralization in clinical trials. More specifically, the FDA will need to ensure that study sponsors identify diversity-related goals and strategies for participant recruitment and clinical staff training. The Act also provides requirements for incorporating and updating the use of technologies to modernize clinical trial methods. 
Pandemic Preparedness and Public Health Workforce 
The Act includes provides for investments and improvements in pandemic response across several agencies. For instance, in January 2025, the Senate will be required to confirm the Director of the Centers for Disease Control and Prevention (CDC) and help determine the function of this role. The CDC must also provide an updated strategic plan every four years. 
Pandemic preparedness also requires increasing the number of workers in public health fields. Two sections of the CAA allow for incentivizing public health workers with student loan forgiveness and increasing educational opportunities for prospective employees from underrepresented populations. 
Implications for Public Health Infrastructure 
In providing more funding and expanding regulatory authority, the CAA enables state and local government efforts to strengthen their capacities to address various public health needs. Several of the Act's provisions help community leaders and public health officials to respond to future health crises, expand healthcare access, address mental health and substance abuse, and reduce cultural and geographic disparities. 
Research and materials for this article were compiled, written, and distributed on behalf of the National Public Health Information Coalition. The views and opinions expressed in this blog are those of the various authors and do not necessarily reflect the official policy or position of the National Public Health Information Coalition or its members. 
References 
https://www.appropriations.senate.gov/imo/media/doc/JRQ121922.PDF 
https://www.aamc.org/advocacy-policy/washington-highlights/biden-signs-fy-23-omnibus-increases-research-health-workforce 
https://appropriations.house.gov/sites/democrats.appropriations.house.gov/files/FY23%20Summary%20of%20Appropriations%20Provisions.pdf 
https://www.jdsupra.com/legalnews/key-healthcare-provisions-of-the-1308232/ 
https://www.cmhealthlaw.com/2023/01/president-biden-signs-end-of-year-legislation-including-telehealth-medicare-medicaid-mental-health-pandemic-preparedness-and-other-health-care-provisions/ 
https://qualitynet.cms.gov/acute-hospital-care-at-home 
https://www.cms.gov/CCIIO/Programs-and-Initiatives/Other-Insurance-Protections/mhpaea_factsheet 
https://www.healthcare.gov/medicaid-chip/childrens-health-insurance-program/