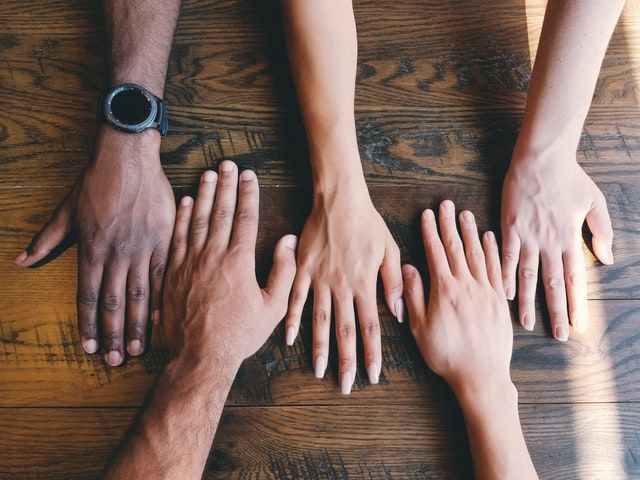 Black History Month: The CDC's Latest Efforts to Address Health Inequities and Make Advances
February is Black History Month, an appropriate time to acknowledge noteworthy health and medical advancements of people of color. This observance also provides the opportunity to recognize cultural and ethnic health inequities and the necessary efforts to address them. 
The Centers for Disease Control and Prevention (CDC) has recently established the Office of Health Equity. As one of many recent changes to the overall agency's structure, this new office will provide the vehicle for reducing health disparities and enhancing community engagement. 
The New Office of Health Equity 
The Office of Health Equity is just one of several overhauls the CDC is making in its organizational and leadership structure. Dr. Leandris Liburd, the new office's acting director, has served as director of the CDC's Office of Minority Health and Health Equity since 2021. Dr. Liburd's appointment is part of the CDC's overall "Moving Forward" initiative that started in August 2022. 
CORE Commitment to Health Equity 
In 2021, the CDC established its CORE Health Equity Science and Intervention Strategy to "integrate equity into the fabric of all we do." Health equity ensures that all members of society have equal opportunities to receive adequate healthcare and live healthy lives. Achieving these objectives requires acknowledging and overcoming economic, geographic, historical, and social barriers to optimal health and medical care. 
The CORE acronym represents activities within the Office of Health Equity and other CDC offices that 
Cultivate

comprehensive health equity science

 

Optimize

interventions

 
Reinforce

and expand robust partnerships

 

Enhance

capacity and workforce engagement

 
CORE places significant emphasis on social determinants of health (SDHs), which explain many obstacles to health equity. SDHs reflect economic conditions, educational opportunities, social networks, healthcare access, and environments where people live, work, play, and worship. People who earn low wages, have few educational opportunities, or live in poorly maintained housing will suffer more negative health outcomes. 
In the spirit of CORE, the CDC continues to transform how it approaches equity and the reduction of disparities in public health. The Office of Health Equity and the rest of the CDC identify five CORE themes that reflect activities that support equity and accelerate progress toward this goal. These themes include: 
Communication and dissemination

 
Data sciences and analytics

 

Extramural support

 

Standardization of approaches

 

Partnerships

 
The Office of Health Equity exemplifies these themes with initiatives that build awareness of health equity and ways to reduce disparities. 
COVID-19 Vaccine Ambassadors 
Due to widespread criticisms of a relatively slow response to the COVID-19 pandemic, the CDC is putting a renewed focus on crisis management and response. For instance, the agency supports hiring Vaccine Ambassadors to address vaccine hesitancy. The Ambassadors are also tasked with increasing vaccination rates among people with substance use disorders, the unhoused, people who engage in sex work, and other vulnerable groups. 
The Vaccine Ambassadors include local health workers and members of the communities that the Vaccine Ambassador Program (VAP) intends to reach. By enlisting trusted community members, the VAP is designed to reach individuals at higher risk for COVID and other infectious diseases but face unique barriers to health equity, including stigma and distrust. Vaccine Ambassadors provide information about vaccinations and links to facilities where they can receive vaccines to reduce vaccine hesitancy. 
Heart Disease Among Women 
More women in the United States die from heart disease than any other condition. Approximately one in 16 adult women suffer coronary artery disease, which is the most common type of heart condition in the United States. Despite what we now know about women and heart disease, only a little more than half (56%) of women know that it is their most significant cause of death. 
In partnering with the CDC's Division for Heart Disease and Stroke Prevention and the Office of Women's Health, the Office of Health Equity provides information on the symptoms of heart disease that are unique to women. Visitors to the website can also learn strategies to lower their risk of heart disease and maintain cardiac health. 
Health Equity Video Series 
The CDC offers free resources on various health and prevention topics that users can view and download. One resource the office promotes is the Health Equity Video Series. The videos cover issues that pertain to health disparities, such as racism and health, explanations of health equity, SDHs, and the influence of intersectionality (e.g., sexual orientation and race) on health outcomes. 
Inspired by the five CORE themes, the Office for Health Equity will work with and empower other agencies and groups to generate efficient and evidence-based strategies to address health disparities. The office will also contribute to the CDC's efforts to transform how it responds to crises and serves the health needs of the most vulnerable populations. 
Research and materials for this article were compiled, written, and distributed on behalf of the National Public Health Information Coalition. The views and opinions expressed in this blog are those of the various authors and do not necessarily reflect the official policy or position of the National Public Health Information Coalition or its members. 
References 
https://www.cdc.gov/healthequity/index.html 
https://www.politico.com/newsletters/politico-pulse/2023/01/25/a-new-org-chart-for-the-cdc-00079271 
https://www.cdc.gov/healthequity/core/index.html 
https://www.cdc.gov/healthequity/whatis/index.html 
https://health.gov/healthypeople/priority-areas/social-determinants-health 
https://www.cdc.gov/healthequity/whatis/healthequityinaction/topics/vaccine-ambassadors.html 
https://www.cdc.gov/healthequity/features/heartdisease/index.html