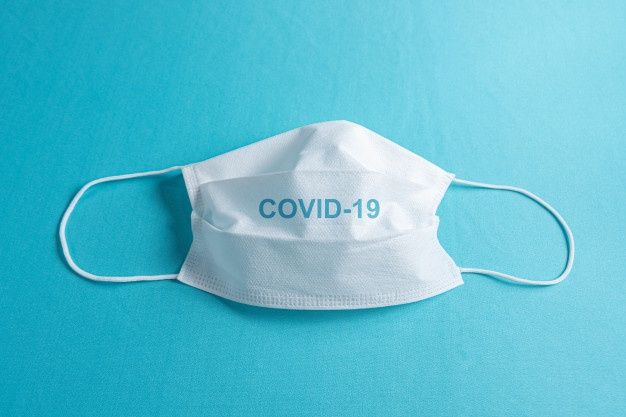 What Comes Next When the COVID Public Health Emergency Ends?
When the presidential administration announced at the end of January that the COVID-19 public health emergency would be ending on May 11, 2023, the gut reaction of many was a sigh of relief. This pronouncement indicated forward progress in the fight against COVID-19. As such, the end of the emergency status declaration that has been in place for more than three years signaled a new "post-COVID" era of sorts. 
However, with the end of the public health emergency declaration comes the end of many unique measures that were initially put into place to help mitigate the pandemic and its waves of public health sequela. As these measures come to an end, many Americans will be forced to pivot back to a pre-COVID healthcare atmosphere, which may not be as accommodating. 
Here's what you need to know about what comes next when the COVID-19 public health emergency ends, what to do if you have COVID-19 or suspect you have COVID-19 after May 11, and where to find more COVID resources and information. 
What Will Change When the Public Health Emergency Ends? 
A number of provisions in place to help guarantee healthcare to certain populations will end in May 2023: 
Enhanced federal funding to states to help fund Medicaid programs will end.

 

Continuous enrollment in Medicaid will end, which means that states will begin reviewing eligibility requirements for Medicaid (which was done periodically prior to COVID-19). Those who are no longer deemed eligible will lose their Medicaid coverage.

 

Telemedicine prescriptions for controlled substances without in-person evaluation will end unless the DEA specifies an alternate date.

 

Increased payments to hospitals taking care of Medicare patients diagnosed with COVID-19 will end.

 
Additionally, the government will no longer be providing free home COVID-19 tests through the mail. 
What Will Not Change When the Public Health Emergency Ends? 
When the public health emergency ends, some changes will still remain in place or will phase out at a later date. These include Medicare coverage of telehealth and permanent interstate telemedicine in some states. Other changes may not happen rapidly due to legislative actions by Congress but will instead be phased out later, such as in 2024. 
What to Do If You Suspect You Have COVID-19 After the Public Health Emergency Ends 
Aside from the impact of the end of the public health emergency on governmental programs, this change will affect the general public and general health. After the public health emergency ends, your approach to COVID-19 treatment may change slightly, depending on your healthcare insurer: 
For testing,

if you have private insurance, you may no longer be eligible for eight free COVID tests a month, or your access to these tests may change. If you have Medicare, COVID-19 tests may still be free as long as they are ordered by a healthcare provider.

 

For treatment,

your coverage of therapeutics will vary based on your insurance provider. People with Medicare and Medicare Advantage may be required to

share costs

for at-home COVID tests and certain treatments (such as Paxlovid) that were previously free of cost.

 

For prevention,

vaccines remain the most effective plan in the fight against severe COVID-19 illness. If you have private insurance, you may have to pay for COVID-19 vaccines

given out-of-network

. For Medicare and Medicaid recipients, recommended vaccines will still be covered, so if an annual COVID-19 shot is recommended, this will be covered by your plan.

 
While these changes may affect how you seek COVID-19 testing and treatment, the fundamentals of COVID-19 care will remain the same. If you believe you may have COVID-19, you will still want to follow the U.S. Centers for Disease Control and Prevention (CDC) testing recommendations. These recommendations review the beneficial tests depending on your specific exposure scenario or symptoms, as well as how to interpret your tests and how to proceed to protect yourself and others. 
If you were exposed to COVID-19, the CDC has a helpful breakdown of what exactly you should do, including an isolation and exposure calculator. You can still develop COVID-19 for up to 10 days after you've been exposed to someone with COVID-19, so using precautions like masking and avoiding crowded places can help you avoid exposing others. 
The Impact of the End of the Public Health Emergency 
It is difficult to predict just how significantly the above changes may impact the grip that COVID-19 has had on society. It may be that as insurance coverage for some related COVID-19 health services lessens, people will be less apt to seek care, causing them to be more vulnerable to becoming ill with COVID-19. 
Some experts have wondered whether less COVID testing and less COVID treatment will change the trajectory of the pandemic. However, insurer coverage of recommended vaccines will continue, so this incredible tool in the fight against COVID-19 will continue to be highly accessible, hopefully keeping negative outcomes at bay. 
To learn more about more specific changes that will be taking place after the public health emergency ends, check out this Kaiser Family Foundation brief. 
Research and materials for this article were compiled, written, and distributed on behalf of the National Public Health Information Coalition. The views and opinions expressed in this blog are those of the various authors and do not necessarily reflect the official policy or position of the National Public Health Information Coalition or its members. 
Sources 
[1] What Happens When COVID-19 Emergency Declarations End? Implications for Coverage, Costs, and Access. https://www.kff.org/coronavirus-covid-19/issue-brief/what-happens-when-covid-19-emergency-declarations-end-implications-for-coverage-costs-and-access/ 
[2] What people on Medicare can expect once the COVID-19 public health emergency ends. https://www.statnews.com/2023/02/09/medicare-covid-tests-emergency-ends/ 
[3] Biden is ending the COVID public health emergency. Here's what that means for you. https://www.vox.com/policy-and-politics/2023/2/1/23579495/biden-to-end-covid-19-public-health-emergency-tests-vaccines 
[4] The U.S. COVID-19 Public Health Emergency Ends in May. Here's What Will Change. https://time.com/6251520/covid-19-public-health-emergency-ends-what-changes/ 
[5] What to do if you were exposed to COVID-19. https://www.cdc.gov/coronavirus/2019-ncov/your-health/if-you-were-exposed.html