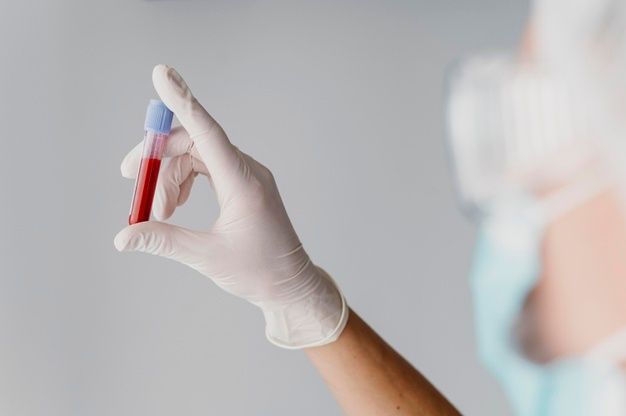 Red Cross: National Blood Crisis
The COVID pandemic has impacted many aspects of public health, including the country's blood supply. Consequently, the American Red Cross announced the country's first-ever blood crisis in January 2022. 
More than a year later, the U.S. still has a dangerous blood shortage. Every two seconds, someone needs life-saving blood. March is Red Cross Month, and the best way to celebrate is by donating blood. It's still critical that donors begin returning to donation centers and that new donors are recruited. 
Here is what you need to know about the current blood crisis and what you can do to increase awareness of the necessity of blood donation. 
National Blood Crisis 
Hospitals need to keep extra blood to perform surgeries and treat traumatic injuries. Just one car accident victim needs up to 100 units of blood to survive. Many people with cancer diagnoses, kidney disease, or anemia also require blood transfusions. Hospitals need all types of blood, but the most common one they request is type O. They also require extra platelets, plasma, and other blood components to save lives. 
Unfortunately, the nation's blood supply is seriously low. In January 2022, the COVID pandemic and other factors contributed to the worst blood shortage in over ten years. Since the beginning of the pandemic, the Red Cross reported a 10% decline in donations after about a year. 
Hospitals and blood centers experienced staff shortages at the height of COVID, and many donors were hesitant to donate. Also, doctors had to make difficult decisions about which patients most needed blood transfusions or urgent care. All patients deserve immediate attention and treatment, which can only be possible when enough blood is on hand. 
Other factors have contributed to the national crisis, and economic factors have played a part. Many blood centers have faced shrinking revenues because enhanced medical practices have lowered the demand for blood. Even the Red Cross has had to reduce its services and staff because of this trend. Also, there are fewer blood centers to take donations as more prominent companies buy them up. 
Finally, the number of eligible donors is shrinking. Older adults make up a significant percentage of donors but are aging and unable to give blood. Currently, too few younger individuals are stepping up to donate to replenish the supply. In response, many blood centers have been trying to incentivize younger generations with $50 e-gift cards and chances to win trips. 
"Don't Say Gay" Blood Donation Policy 
For decades, there has been a lifetime ban on blood donations from men who have sex with other men. The AIDS epidemic and fears of contaminated blood supplies spurred this restriction. Critics have maintained that this ban is rooted in stigma and anti-LGBTQ+ bigotry rather than evidence-based facts about the nature and safety of the U.S. blood supply. 
In 2015, the U.S. Food and Drug Administration (FDA) revised the ban to allow gay and bisexual men to donate if they'd had no sex for at least one year. In April 2020, to counteract the COVID-driven blood shortage, the FDA further loosened the ban and began allowing donations from gay and bisexual men if they had not been sexually active with other men within the previous three months. 
The FDA recently proposed yet another revision to the rule to expand the number of eligible blood donors. The new "don't say gay" policy will allow sexually active bisexual and gay men to donate if they have not had anal sex with multiple or new partners. The agency plans to finalize the new guidelines after a brief public comment period. 
According to many LGBTQ+ rights advocates, this latest policy version would be a positive move toward health equity, dismantling stigma, and addressing the current blood crisis. Advocates within the Red Cross community assert that the new policy makes the blood donation process more inclusive. 
March Is Red Cross Month 
Each year in the U.S., almost seven million people donate blood, but there is always a need for more donations and donors. In observance of Red Cross Month, consider making an appointment to donate. In addition to blood donations, the Red Cross always needs volunteers to help at blood drives and transport blood to hospitals. 
To make an appointment, call 1-800-RED CROSS (1-800-733-2767) or visit redcrossblood.org. You can also go through the Red Cross Blood Donor App, which is free to download via Apple App Store or Google Play. Make sure you bring a driver's license or blood donor card to your appointment. 
Finally, COVID-19 is not a blood-borne illness. There is no evidence suggesting that you can give or get the virus while donating blood. Donation centers screen all donations and follow standard COVID safety measures. 
Research and materials for this article were compiled, written, and distributed on behalf of the National Public Health Information Coalition. The views and opinions expressed in this blog are those of the various authors and do not necessarily reflect the official policy or position of the National Public Health Information Coalition or its members. 
References 
https://www.redcrossblood.org/donate-blood/how-to-donate/how-blood-donations-help/blood-needs-blood-supply.html 
https://www.redcrossblood.org/donate-blood/blood-donation-process/what-happens-to-donated-blood/blood-transfusions/reasons-transfusions.html 
https://www.redcross.org/about-us/news-and-events/press-release/2022/blood-donors-needed-now-as-omicron-intensifies.html 
https://www.npr.org/2022/01/11/1072154905/red-cross-blood-crisis-pandemic 
https://now.tufts.edu/2022/03/04/what-causing-national-blood-shortage 
https://www.northcarolinahealthnews.org/2022/12/19/new-incentives-aim-to-move-the-needle-on-blood-donations/ 
https://www.npr.org/2021/02/11/967079433/despite-blood-supplies-critically-low-some-gay-men-still-cannot-donate-plasma 
https://www.npr.org/2021/02/11/967079433/despite-blood-supplies-critically-low-some-gay-men-still-cannot-donate-plasma 
https://www.npr.org/sections/coronavirus-live-updates/2020/04/02/826096978/fda-loosens-restrictions-on-gay-blood-donors-amid-urgent-need-caused-by-coronavi 
https://www.theatlantic.com/health/archive/2023/02/fda-blood-donation-policy-homophobic-restrictions/672922/ 
https://www.redcrossblood.org/donate-blood/how-to-donate/eligibility-requirements/lgbtq-donors.html 
https://www.redcrossblood.org/local-homepage/news/article/celebrate-red-cross-month-by-giving-blood-in-march0.html 
https://www.redcross.org/volunteer/become-a-volunteer/urgent-need-for-volunteers.html 
https://www.redcrossblood.org/blood-donor-app.html 
https://www.redcrossblood.org/donate-blood/dlp/coronavirus--covid-19--and-blood-donation.html