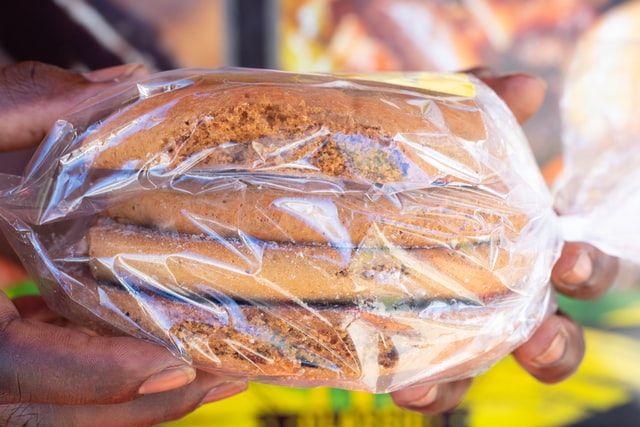 EPA: Forever Chemicals In Food Packaging

The Environmental Protection Agency (EPA) announced on June 15 that two synthetic compounds found in drinking water may be more dangerous than previously thought and that they may pose serious health risks to those who consume them. These "forever chemicals"—also known as PFOA and PFOS—do not degrade and are found in common everyday household items including cosmetics and food packaging. 
Here's what you need to know about the EPA's latest nonbinding health advisories regarding PFOA and PFOS, and what you can do to reduce your exposure to these compounds. 
What Are Forever Chemicals? 
Forever chemicals are per- and polyfluoroalkyl substances (PFAS). PFAS refers to a group of synthetic fluorinated chemicals that have been in use since the 1940s. These chemicals are frequently found in food packaging, food containers, nonstick and stain-resistant cookware, cosmetics, and microwave popcorn. 
Forever chemicals do not degrade—meaning they can remain in the environment forever, or for extremely long periods. They can also remain in a person's bloodstream indefinitely. Thyroid disease, infertility, and cancer are some of the many health risks associated with exposure to PFAS. 
What Are PFOA and PFOS? 
PFOA is the acronym for perfluorooctanoic acid—a synthetic chemical found in nonstick cookware, food packaging, water-repellent clothing, and many other consumer goods. 
PFOS is the acronym for perfluorooctane sulfonic acid. Like PFOA, it is also found in many types of food packaging and in ​​film-forming foams such as those in fire extinguishers. 
PFOA and PFOS are among the most common types of PFAS. These compounds have been voluntarily phased out by manufacturers in the United States over the last several years. However, significant amounts of these forever chemicals continue to remain in the national water supply, soil, and air. 
What Are the Latest EPA Nonbinding Health Advisories? 
On June 15, the EPA updated its 2016 guidelines on the health risk thresholds for PFOA and PFOS. The EPA's updated advisory levels are based on new scientific evidence, and they indicate that some negative health effects may occur from PFOA and PFOS even when concentrations of these chemicals in water are near zero. 
According to the EPA, these health advisories will remain in place until the EPA establishes a National Primary Drinking Water Regulation later in 2022. A final ruling is expected sometime in 2023. 
The EPA is now inviting states to apply for $1 billion under the new bipartisan infrastructure law to address contaminants found in drinking water including PFOA and PFOS. If given this funding, states can use the funding to test the quality of their water supplies and hire contractors who can effectively treat it and make water purer and safer to drink. Presently, some states have their own guidelines in place to address PFAS contamination that are far stricter than those issued by federal agencies. 
How to Reduce Your Exposure to Forever Chemicals 
Taking steps to reduce your exposure to forever chemicals may help you avoid serious related health conditions. Potential health effects related to PFAS exposure include: 
Liver damage

 

Asthma

 

Thyroid disease

 

Fertility problems

 
Low baby birth weight

 

High blood pressure

 

High cholesterol

 

Preeclampsia

 

Decreased vaccine response in children

 
Developmental effects or delays in children

 

Cancer, particularly kidney, prostate, and testicular cancers

 
Forever chemicals can be found in your home's water supply and in many household products. Things you can do to keep you and your family safe from PFAS include: 
Installing a high-quality water filtration system in your home that filters PFAS, such as a reverse osmosis (RO) system

 

Testing the water in your home for contaminants when it tastes "off" or impure, is unclear, or has an unpleasant odor

 
Avoiding the use of nonstick cookware that contains PFOA and PFOS

 

Reducing the heat when cooking foods using nonstick cookware (if you are unable to replace your cookware)

 

Avoiding the use of water-resistant clothing

 

Avoiding furniture and carpets that are made or treated with stain-resistant products

 

Avoiding the use of cosmetics and hygiene and toiletry products that contain PFAS

 
Reducing your fast-food and takeout orders, as packaging usually contains PFAS

 

Swapping out microwave popcorn for loose popcorn kernels you can cook on the stovetop

 

Avoiding brands of dental floss that contain PFAS

 

Reading the ingredients lists on all cosmetics and household products, and avoiding any products that contain PTFE or perfluor.

 
Research and materials for this article were compiled, written, and distributed on behalf of the National Public Health Information Coalition. The views and opinions expressed in this blog are those of the various authors and do not necessarily reflect the official policy or position of the National Public Health Information Coalition or its members.