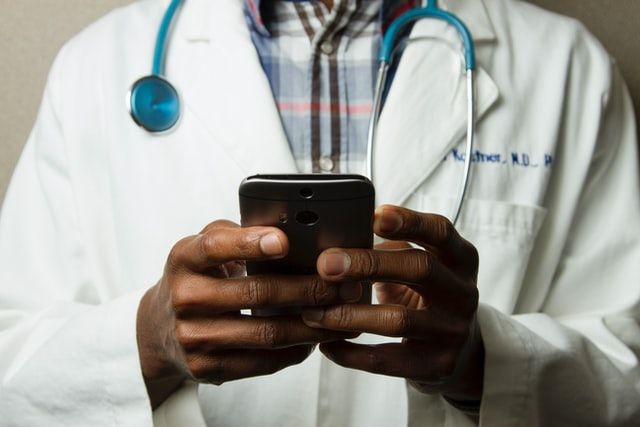 Does Medicaid Coverage End When the COVID-19 Public Health Emergency Ends?

You may be familiar with some of the initiatives taken to help keep as many people as possible insured during the rapid crescendo of the COVID-19 pandemic. Many of these safety net measures are still in place more than two years later. Though the SARS-CoV-2 virus still endures, the crisis moment of the pandemic appears to be coming to a close. This means that health insurance coverage may be changing for many people, especially those who were enrolled in Medicaid throughout this COVID-19 public health emergency. 
Here's what you need to know about how Medicaid coverage was extended during the pandemic, when coverage may be ending, and what individuals who may be losing coverage can do. 
How Has Medicaid Coverage Been Extended during the Pandemic? 
When the pandemic first began in March of 2020, Congress increased the amount of federal assistance provided to states for Medicaid programs by 6.2 percent, via the Families First Coronavirus Response Act. This was initially done to help states manage their increased need for healthcare services to provide COVID-19 testing and treatment, and it also helped states manage the influx of people who became eligible for Medicaid due to economic hardship. When the measure was initially taken, it was deemed to be in place for 90 days, or until the public health emergency was deemed over. 
What Stipulations Were Made to States Receiving Additional Federal Assistance for Medicaid? 
States who received increased funds to manage their Medicaid programs were not allowed to remove anyone from their Medicaid roster. This means that people who normally may have been deemed ineligible to receive Medicaid continued to be able to participate in the program. This has continued into the present moment; however, when the public health emergency is lifted, states will have to evaluate which participants are no longer eligible to be receiving Medicaid assistance. 
How Many People Are Currently Enrolled in Medicaid? 
Experts note that since the Families First Coronavirus Act was enacted in March 2020, Medicaid enrollment has increased by nearly 25 percent. Almost 80 million people were enrolled in Medicaid as of January 2022. Many of these enrollees stand to lose coverage or face higher coverage costs once the public health emergency is lifted, due to factors such as changed financial circumstances or difficulties with renewals. 
When Will the COVID-19 Public Health Emergency Be Lifted? 
Many state and public health officials have been waiting with bated breath to learn when the public health emergency will be officially declared "over." This is because the technical end of the emergency has big implications for federal funding. Many states will no longer be getting the increased assistance from the federal government, meaning they will have to quickly evaluate their expenditures and look for ways to cut costs. In mid-April, Xavier Becerra, the U.S. Health and Human Services Secretary, extended the public health emergency by 90 days, pushing it out until mid-July. In mid-May, he did not give a 60-day notice that he intends to end the emergency, which left many assuming that he will extend it by another 90 days once the mid-July mark is reached, potentially pushing the emergency status out until mid-October. 
What Can People Currently Receiving Medicaid Coverage Do to Prepare, in Light of Uncertainty? 
It can be overwhelming to try to plan for the future if you are unsure whether or not you will be eligible to continue receiving Medicaid beyond mid-October. In a recent report on the matter, policy experts have estimated millions of people stand to lose their healthcare coverage when the emergency is declared to be over. Experts in this same report have encouraged states to contact people enrolled in Medicaid to make sure that they respond promptly to notices to renew their coverage and return all required documents. It is also important for people enrolled in Medicaid to ensure that their contact information is up to date so they can be reached by state officials and respond to any requests promptly. 
How to Learn More about Medicaid Coverage as the Public Health Emergency Ends 
It can be intimidating to face the prospect of a Medicaid coverage redetermination, even if you are certain that you or a loved one will remain eligible. The best thing you can do is ensure that all your account information is up to date. To learn more, contact your state's local Medicaid office by searching here. 
Research and materials for this article were compiled, written, and distributed on behalf of the National Public Health Information Coalition. The views and opinions expressed in this blog are those of the various authors and do not necessarily reflect the official policy or position of the National Public Health Information Coalition or its members. 
References: 
Key Questions About the New Increase in Federal Medicaid Matching Funds for COVID-19. https://www.kff.org/coronavirus-covid-19/issue-brief/key-questions-about-the-new-increase-in-federal-medicaid-matching-funds-for-covid-19/ 
The eventual end of the emergency is poised to have major ramifications for Medicaid and nutrition assistance programs. https://www.route-fifty.com/health-human-services/2022/05/national-covid-19-public-health-emergency-extending-until-least-october/367245/ 
Time to Get It Right: State Actions Now Can Preserve Medicaid Coverage When Public Health Emergency Ends. https://www.cbpp.org/research/health/time-to-get-it-right-state-actions-now-can-preserve-medicaid-coverage-when-public